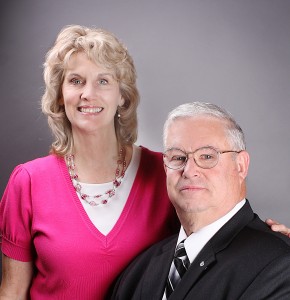 The Lord Jesus Christ became my Saviour in the Montgomery County Jail in Dayton, Ohio on November 30, 1990. The Gospel was preached clearly to me by then-Assistant Pastor of Charity Baptist Church, Tom Gresham. Several weeks later, in my cell, I bowed my knee, and my heart, to the Lord Jesus Christ. I have never been the same since.  I have never regretted getting my sins forgiven and my soul redeemed.
I have been a member of Charity Baptist Church since January, 1991, and I received my Bible education through Charity Baptist Bible Institute while on federal probation.  Upon completion of probation, I surrendered to the call of full-time evangelism in March of 1997 under Pastor Greg Estep. Upon his retirement  in 2001,  Dr. Thomas Gresham became our pastor, with Brother Patrick Murphy becoming the Assistant Pastor some years later.
In June of 2013, Patrick Murphy became the Pastor of Charity Baptist Church, Dr. Estep remains as our Pastor Emeritus, and continues to assist in the Bible Institute. I thank God for these men, as well as for Dr. Michael Hauenstein, who served as Dean of the Institute while I was a student. More importantly than in that capacity, he was a dear friend, who taught me much about practical Bible application in my life. Brother Mike went home to be with the Lord in January of 1998.
My testimony is contained in the "Fastlane" tract included herein. The message is clear and simple, as is the Gospel of Christ itself. If HE can do this for me, HE can do this for you. I hope this account of HIS amazing grace is a blessing to you. More than that, I pray it will help you come to the saving knowledge of my wonderful Lord and Saviour while you still have a chance.
~David Spurgeon
2 Corinthians 5:17
Therefore if any man be in Christ, he is a new creature: old things are passed away; behold, all things are become new.
Visit www.DavidSpurgeon.org
 Fast Lane Tracts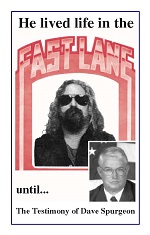 God has saved many through Bro. Spurgeon's tract, Life in the Fast Lane. The tract has been translated into several different languages (Spanish, Nepalese, Mongolian, Russian, Dutch, and Telugu) and distributed around the world.
To order the Fast Lane tract, please contact the church secretary using our contact form or call the church at 937-567-7929. The tract is available in English and Spanish through us.
Read Fast Lane Tract
LIFE IN THE FAST LANE
It was still dark outside at 6:00 a.m. on October 30, 1990, when a large number of men armed with M-16 rifles quietly and cautiously surrounded my house. I was awakened suddenly by a loud, and repeated smashing sound. I jumped out of bed and ran to the window to see what was going on. As I opened the curtains, I saw that there were cops everywhere, and a number of them had their weapons pointed at me. They shouted, "Freeze; keep your hands in the air; this is the Police!" This was the beginning of a series of events that would literally change my life from that of a bike gang member and criminal to that of a Christian.
I was born in Lawrenceburg, Tennessee, in 1953. My father went to Ohio to seek work and eventually moved the family to Lucas County, outside of Toledo. My dad worked very hard, and mom cared for things at home. We went to church every week, but I do not recall ever being told that salvation came by way of a personal relationship with Jesus Christ. When I was sixteen, I was glad to get my driver's license and break out of the country to see the "bright lights" of the city. That's when the rebellion in my life really began to show. I argued frequently with my dad about things like hair length and my lack of motivation to work a regular job. I soon started drinking for the "buzz" that took away the cares of the world. I was a very irresponsible teenager.
I joined the U.S. Army in 1971 in an attempt to be free, and to prove myself to my dad. I became a weapons specialist like he was in World War II and then I went to airborne school, jumping out of perfectly good airplanes to prove I was tough. I partied, though, hanging out with the "cool" crowd, drinking and smoking pot, thinking I was having a good time. I am happy to be able to say I received an Honorable Discharge in August of 1974. I traveled around the country for the next six months, enjoying not having anyone telling me what to do.
I returned home to Ohio after that, and in February of '75, one of my greatest dreams came true. I became the proud owner of my first Harley-Davidson motorcycle. I quickly became obsessed with learning about Harleys. Early one morning in April, after drinking for several hours, I left a bar stone cold drunk and headed home. I was going about 85 mph when I hit something in the road and laid the bike down, totaling it, but receiving no serious injuries myself. The local Harley dealer allowed me to use his shop to repair my bike. I learned to "wrench" by rebuilding it, and eventually earned a reputation as a custom builder.
When not at the shop, I hung out with other bikers. We drank, fist-fought, and rode our Harleys. In October of 1975, after much persuasion from a good friend, I joined my first motorcycle club. It was a small, local club, based on bikin' and brotherhood. In the spring of 1978, I met some members of a national club in Daytona Beach, Florida. After hanging out with them for well over a year, and proving I was "rotten" enough, I was accepted as a member. I became the charter president of their Toledo chapter.
There were dark sides to the lifestyle of a bike club member, including many funerals. The death of one of my best friends is a prime example. Very early one winter morning, a club brother and I left a bar in my Camaro with a couple of girls who needed a ride home. Our newest member, Ralph, was following on his Harley. When I stopped at a traffic light to let the girls out of the car, Ralph roared past us, heading on toward the clubhouse. We lost sight of him as he entered the alley behind it. Rounding the corner, I saw he had gone down. Ralph was unconscious, lying in the middle of the alley. Rushing to his side and realizing that he wasn't breathing, I attempted to straighten him out in order to do C.P.R. When I removed my arm from underneath him, it was glistening in the dim light of the street lamp, covered with his blood. Ralph had been gunned down by what turned out to be a rival gang member. I realized I would have been the first one into the alley had I not stopped at the light. As chapter boss, I was the target. I'm the one that should have been killed that night.
After nine years of riding in clubs, I became a national officer. I was in my mid-thirties and was at the point where I had anything I ever wanted: power, gold, guns, plenty of money, and three beautiful custom Harley Davidson motorcycles. I even had a vintage Corvette. By 1990, I was also very dissatisfied with my life, but had no clue what to do about it. To evade this reality, I drank and got high more than ever. It was a lifestyle in which few grew old anyway, and many of my closest friends had been killed or were serving time. Whiskey and cocaine became my friends. We used to called cocaine "the devil's dandruff." How true it was.
Then on that October morning in Dayton, Ohio, as I stood at my bedroom window with my hands in the air, I realized that the sound that had awakened me was that of a battering ram removing my front door from its' hinges. Police officers from the FBI, ATF, and the DEA rushed into my house wearing helmets, body armor, and carrying M-16 rifles. They ran up my stairs crouching behind bulletproof shields. They handcuffed me and led me downstairs while other officers tore my house apart. They found guns everywhere, including a sub-machine gun. They also found a bag containing about five ounces of cocaine. I was arrested and charged with possession with intent to distribute, and possession of firearms, including an automatic weapon, to facilitate the distribution of the illegal controlled substance. I was held without bond and originally facing thirty years for the machine gun, five for the other guns, and two years for the dope.
One day in my cell, I observed another man from a similar background, reading a Bible. He invited me to attend a church service with him, so I went. It was being conducted by a preacher from Charity Baptist Church in Beavercreek. During this service he preached about a place called Hell. I was reminded that morning that Hell was a real place of torment, and that I was headed there without Jesus Christ. Essentially, he was telling me I had much bigger problems than going to prison! I didn't like the message, but I'm glad that preacher had the guts to tell me the truth. As a street-wise hustler and con artist in my own right, I was not about to be flimflammed by some religious guy, but his sincerity caused me to return to another service a week later. That preacher gave me a Bible and as I read, it confirmed what he had told me. I had bigger problems than thirty-seven years in prison.
In my cell, I longed for peace in my soul and continued to read the Bible. I was reading it one morning and had a small radio playing when the time and date came over the air: 5:00 a.m., November 30, 1990. Tears filled my eyes as I realized it had been ten years to the day since Ralph had been gunned down in that alley. My influence had caused him to leave his job and his family to join the motorcycle club. He was dead and, according to the Bible, in Hell because he had followed me. That morning I surrendered my sin to the Lord Jesus Christ. I asked Him to come into my heart and take control of my life. He saved my soul that morning and I have never regretted it. Jesus Christ gave me the peace I had longed for so badly. I was still in jail without bond and still going to prison, but as of that moment, I was a free man. I was free from the bondage of sin that had held me tightly for so many years. With more peace than I had ever had in my life, I wrote a letter to my parents telling them of my conversion. The preacher, Tom Gresham, from Charity Baptist Church, came to visit with me regularly after that. He gave me verses to read and set up a study program to help me learn the Bible.
Not many days later, my attorney presented me with a plea bargain. The U.S. Attorney was willing to drop the automatic weapon charge if I would plead guilty to the other gun and drug charges. That would bring my max down to seven years in federal prison, instead of thirty-seven. I took that deal, to be sure. The following week I was granted an unprecedented third bond hearing. My attorney told me that I didn't have a chance, but somehow I believed I did. Mr. Gresham had told me people of his church were praying for me, and though I did not fully comprehend that, I knew something was different now. Against all odds, a federal judge granted me a bond on December 21, 1990. Federal Marshals told my attorney that I was the first person in the history of that Federal territory to make bond after being "no-bonded" twice for drug and weapons charges. I give all the glory to the Lord. I went to church the following Sunday to thank those strangers for praying for me, and I was received with such kindness and love that I kept going back. A week later, I was baptized as a public declaration of my faith.
When my sentence date finally arrived eleven months later, I was prepared to be sent away to a federal penitentiary for seven years. I was thankful for everything the Lord had done for me. He had given me a new family in Christ, and most important of all, He had saved my soul from ever having to worry about going to Hell. In U.S. District Court, before the Honorable Walter H. Rice, with approximately seventy members of Charity Baptist Church present, I stood to answer for my past life. I was a new man in Christ, but the old man's deeds still had to be answered for. Judge Rice stated that he had received almost one hundred letters on my behalf and that I had the most exemplary pre-sentence investigation report he had seen in twenty-two years on the bench. Judge Rice stated, "You do not look like the same man that appeared in front of me one year ago." Then he asked me to explain for the record what had happened to me "on the inside" to account for that change. That gave me the opportunity to testify of my salvation by faith in the death, burial, and resurrection of the Lord Jesus Christ. The Bible says in II Corinthians 5:17, "Therefore if any man be in Christ, he is a new creature; old things are passed away; behold, all things are become new." After acknowledging that the change in my life was so extraordinary and substantially atypical that the people who dealt with and drafted the Congressional sentencing guidelines could not have possibly contemplated it, Judge Rice separated my two charges. He sentenced me to five years probation on the drug charge, which included six months' house arrest and 1000 hours of community service, to wit, telling others how I got off dope, off liquor, and out of the gang lifestyle. Judge Rice essentially sentenced me to tell others about Jesus Christ. "The gun charge," Judge Rice said, "would possibly be dealt with at a later time." This type of sentencing procedure had never been seen before in the United States 6th District. Again, all the glory belongs to the Lord.
I am thankful for all who prayed for me, and I thank the Lord for giving me a second chance. Most people in the life I chose died in their sin without salvation. I was extremely blessed that someone came and brought me the Gospel of Christ. I learned that, "…all have sinned, and come short of the glory of God" (Romans 3:23). And that famous verse, "For God so loved the world, that he gave his only begotten Son, that whosoever believeth in him should not perish, but have everlasting life" (John 3:16). God sent his Son to die so that I might live. In Romans chapter 10, I read, "That if thou shall confess with thy mouth the Lord Jesus, and shalt believe in thine heart that God hath raised him from the dead, thou shalt be saved" Verse 13 says, "For whosoever shall call upon the name of the Lord shall be saved." I called upon the Lord with an honest heart and He saved me! Do not risk waiting as I did. I had no guarantee that I would live long enough to repent. Neither do you. If you are not saved, please accept the Lord Jesus Christ as your Lord and Saviour. You will never regret it.
David Charles Spurgeon
The Bible says "Boast not thyself of to morrow, for thou knowest not what a day may bring forth"
Since you don't have the promise of tomorrow, ask the Lord Jesus Christ to come into your heart and save your soul today. Trust him and pray something like this: "Lord Jesus, I admit I am a sinner, deserving of hell. I believe you died on the cross for me, Lord. Please forgive me of my sins, come into my heart and give me eternal life."
Please notify me at davidspurgeon1611@yahoo.com if, after reading the tract:
You have decided to trust Jesus Christ as your Saviour.
or
You have not accepted Jesus Christ as your Saviour, but would like more information.
Read Susan Spurgeon Testimony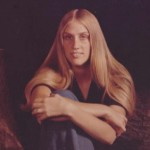 I was an over-educated hippie girl, wondering what life was all about. I had fulfilled all my educational goals, married, owned a new home, had a Corvette in the garage, two pedigreed dogs, and was accepted to law school, but I knew something was missing. At the age of 23, every time I attained a new educational level or obtained some new material possession, I found that I still felt unfulfilled.
My sister Pat, the fourth oldest of my eight siblings, came to know the Lord first. She began sending me pamphlets about the Bible and articles from Moody Monthly magazine. One was an article about a cultish Bible study I had dabbled with in college called The Way International. It had a bibliography at the end, where I saw an interesting book title called The Mindbenders. I went to the only Christian bookstore I knew of to see if they had the book. The owner, Pastor Greg Estep, must have wondered about me that day. I had faded shredded jeans and long straight blonde hair. After finding the book, I turned and saw a book called, The Bible Believers Commentary on the Book of Revelation by Dr. Peter S. Ruckman. I grabbed that book too, knowing that Mike (my first husband who is now in Heaven) was occasionally interested in prophecy.
We both began reading that book in shifts. I knew the answer was there, and I would lie on my side of our bed and cry that Mike would keep reading that book. We passed it back and forth for about a week. One day, Mike called me into the bedroom and said, "I've just asked Jesus Christ to be my Saviour, why don't you ask Him too?" I knelt down right then and prayed. (Romans 10:8-11  But what saith it? The word is nigh thee, even in thy mouth, and in thy heart: that is, the word of faith, which we preach; That if thou shalt confess with thy mouth the Lord Jesus, and shalt believe in thine heart that God hath raised him from the dead, thou shalt be saved. For with the heart man believeth unto righteousness; and with the mouth confession is made unto salvation. For the scripture saith, Whosoever believeth on him shall not be ashamed.) I know when I got up from my knees that I was different. I had acquired a cursing problem since I left home at 18, and all those filthy words evaporated out of my vocabulary. I had been reading some trashy romance novels, and I became ashamed of even having them in the house. The world seemed to turn from black and white to vivid color. I had been gloriously saved!!
Read Mike Hauenstein Testimony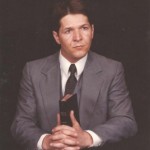 June 17th, 1970. The day I almost went to Hell… the day my life changed forever….the day God gave me a second chance to live.
My outfit, the 3rd of the 12th, 4th Infantry Division, had been sent up a mountain in the central highlands of Viet Nam to destroy a cache of enemy weapons and explosives. Completing our mission, we were filing back down the mountain, when suddenly we heard the point man screaming in pain. He had stepped on a punji stick, a sharpened, and poisoned, booby trap. Simultaneously, the Viet Cong ambushed us from behind. Quickly shrugging off my rucksack full of explosives, I was getting ready to fire my M-16 rifle, when I felt the fiery impact of a Russian AK-47 round enter my body about an inch below my left shoulder blade, striking my spine. This was comparable to having your arms tied to a dragster pointed north, and your legs tied to a dragster pointed south, and at a given command, both speed away in opposite directions posthaste; and that instant, your body, stretched and torn,  sends a thunderbolt of information to your brain: PAIN.
After the pain subsided a bit, leaning on my weapon with the firing continuing around me, I thought to call the medic to help me. I could not think of his name, so just like in the movies, I yelled, "Medic!" After saying that word, the most wonderful sight I can remember entered my field of vision. Amid the gunfire, out in the open, unprotected, came Paul McCombie on his hands and knees, with his little bag of medical supplies swaying back and forth under him.
I could never tell you in words what it meant for me to have that brave man risk his life, under fire, to help me. Knowing I was wounded very seriously, helpless, fearful that I would be shot again – I found comfort because this fellow soldier was beside me. Years later, that medic told me that after looking at my wound that day, he wondered if I could survive, and if I did, what kind of horrible life it would have.
Then, Paul gave me morphine. Eventually other soldiers came up to be with me. Those two things took the edge off my fears enough so I was able to give my valuables to my friend, Louis Brown. He was to send them home to my mother.
After that, my consciousness of events taking place around me faded as an awareness of God enveloped my thoughts. I knew that I was probably dying and going to Hell. I had a conversation with God, and I told Him that I knew I was going to Hell because I had never asked Jesus to be my Saviour. I told God that I did not want to do it then because since I had never asked Him to save me when I was healthy, I did not want to be a hypocrite. (In reality, even though I was in serious trouble, I was too proud to turn to God.) Before this momentous day, I never even acknowledged God, I could have not told you that God even existed. How I had this conversation with Him on that mountainside in Viet Nam is a mystery to me. Furthermore, after I had that talk with God, I never even remembered it until seven years later.
Years later, I found out from my fellow soldiers that the radioman had called for a helicopter to evacuate several of us who had been wounded in the ambush. The helicopter was able to get there quickly because it was already in the area. There were two great problems though. We were on a mountainside with no place for the chopper to land, and it was running low on fuel. Several attempts were made to lift me above their heads into the door of the helicopter as it got as close to the ground as possible with no success, because I was unconscious and was dead weight. Finally, they lowered the helicopter for one last possible time. Thankfully, this time they were successful.
After stabilizing me, I was flown to a hospital in Japan where they dealt with my spinal cord injury. I remember the day the doctor came in and apologized to me. He said because of the severe damage, he had to medically tie my shredded spinal cord completely off. There was no chance I would ever feel my legs again, or walk under my own power. I was now permanently disabled. That thought had its own horrors for me, as I was only 20 years old. Though I was heavily medicated, I became conscious of a horrible headache which no drugs could help. I was diagnosed with an infection in my spine, due to it being mangled and opened. They began doing spinal taps, not in the sacral area but in the base of my skull. They had to do it repeatedly. They were trying to save my life, but the pain was nearly unendurable.
I felt like I was going to die, in fact, I did not even want to live in my condition. I had given up hope, when one day, my mom walked into my hospital room in Japan! When she was notified by the American Red Cross that I had been shot and was barely clinging to life, she raised a ruckus until they allowed her to come. At that point, having her to focus on, I began to want to live again.
I was transported stateside to Walter Reed Hospital, then onto the Cleveland VA where I would learn how to live my life in a wheelchair. After I was discharged, I spent the next two years drowning my sorrows in pills and booze. I lost touch with my army buddies. I came back different, and my friends at home in Lima, Ohio did not know how to be around a disabled person. I made some new friends, though. "Friends" who were glad to have a guy with money around that was ready to spend it and have some fun. I began gambling seriously, got my license taken away for five years because of drunk driving, shot a man in the face over a gambling argument (self-defense), and on and on. My life was spiraling out of control. Finally, I came to the realization that I had to do something constructive with my life. I decided to attend college on the G.I. Bill.
There was a new small college in Dayton, Ohio, Wright State University, whose goal  was to build its campus on the cutting edge of total accessibility for students that were impaired physically. They even had tunnels that connected the dormitory to the main campus, so we would not have to go out in bad weather.
The university was so small, there was only one dormitory. It had a wing for girls and one for guys, both were connected by a huge lobby. I was sitting in that lobby at the beginning of the school year, when I saw a girl walk through, and said to myself, "If I had her, I wouldn't need anything else." After a stormy beginning, we eventually fell in love and were married in 1975.
We were married two years when Susan began searching for a life with more meaning. Her sister Pat had received Jesus Christ as her Saviour and had written to her about it, enclosing some booklets  about Biblical matters. Susan was intrigued and went to the local Christian bookstore to get more information. On the way to the cash register she saw a book entitled, The Bible Believer's Commentary on the Book of Revelation, by Dr. Peter S. Ruckman. She knew I had a little interest in prophecy, and thought I might enjoy reading it. The owners of the bookstore were Pastor Greg Estep and his wife, Judy. Pastor Estep was on duty that day, so Susan asked him about the Revelation commentary, and told him she wanted the best book on the subject. He told her that the one in her hand was the best.
Susan was not sure how I would receive the material. My wife tells me that before I was saved that she could not open up a Bible in front of me, without a negative reaction.  ]Although she was not a true Christian, she was surprised that I was so against anything religious. After reading a few chapters, Susan brought it in to me one day saying, "Read this book and see what it has to say." We passed that book back and forth for the next week, taking turns reading it in our spare time. As I began to read the book in earnest, this is what it showed me, as the author referred to various verses in the Bible:
(1) "…all have sinned, and come short of the glory of God…." When I read that verse, Romans 3:23, I had to agree that indeed, I had done things that were wrong.  I had sinned.
(2) The book said that all people who die unsaved go to a place called Hell: "But I will forewarn you who ye shall fear: Fear him, which after he hath killed hath power to cast into hell; yea, I say unto you, Fear him." (Luke 12:5)  When the word "hell" was mentioned, I thought back to June 17th, 1970, the day that I lay seriously wounded on the View Nam mountainside, on my way to hell, without hope. "It's true," I thought, "there is a Hell." I kept on reading. The book said that Jesus Christ was God, and that He died on the cross for my sins, was buried, and rose again the third day according to the scriptures – and, if I would believe that He did die for my sins, and ask Him to save me, I would be saved from going to Hell.
(3) This may seem strange to you, but I knew hell existed, even though  I did not know for sure that there was a God. I knew that I would have gone to Hell had I died that day in Viet Nam, and nothing since I was shot had changed my course from that direction. Though I knew I deserved to, I did not want to go to Hell. In the best way I could, I told God that I was willing to believe that Jesus died on the cross for my sins, was buried, and rose again the third day according to the scriptures. I then asked the Lord Jesus Christ to be my Saviour. "For whosoever shall call upon the name of the Lord shall be saved." (Romans 10:13) I called upon His name and asked Him to save me from going to Hell. God saved me at that moment, and I have been saved ever since. I could never go to Hell because I have trusted in God's Word. He made the promise and I took Him up on it. The term for this is "faith."  ("But without faith it is impossible to please him: for he that cometh to God must believe that he is, and that he is a rewarder of them that diligently seek him. Hebrews 11:6) I called my wife into the bedroom and told her I had prayed and asked the Lord to be my Saviour and asked her if she would like to pray as well. She had been wanting to be saved, but did not know how. That day was in late October of 1977, the day we were both wonderfully saved from Hell.
Have you ever placed your "faith" in what God has said about the salvation of your soul? Have you ever trusted in the Lord Jesus Christ to be your personal Saviour? If not, let me tell you that He loves you, and is not willing that you perish and go to Hell when you die. He wants you to trust in Him, in His Word, and in what He did for you on Calvary over 2000 years ago.
Hell is a literal place where people go when they die, if they are not saved. As a former soldier, I know somewhat of the fears and horrors of war. I want you, my friend, to be prepared to die with the assurance that you will go to Heaven. Do not be like me on that day in June of 1970, at the gates of death and Hell, with no hope of salvation. That is why I am telling you about Jesus.  Do not delay in receiving Jesus Christ as your Saviour. He is the way to Heaven. Just ask Him, and see for yourself.
The Bible says:  "Believe on the Lord Jesus Christ, and thou shalt be saved, and thy house". (Act 16:31) "That if thou shalt confess with thy mouth the Lord Jesus, and shalt believe I thine heart that God hath raised him from the dead, thou shalt be saved."  (Romans 10:9) "For whosoever shall call upon the name of the Lord shall be saved."  Romans 10:13
If you are not sure you would go to Heaven when you die, here is a prayer you can pray: "God, I know that I am a sinner who should go to Hell for the sins that I have committed. I want to trust in what the Lord Jesus Christ did for me, dying on the cross for my sins so that I could be saved, and rising again the third day according to the scriptures. Lord Jesus Christ, please save me.
Your Friend,
Michael L. Hauenstein, Spec 4 USA (Ret)
[Dr Hauenstein went home to be with His Saviour on January 8, 1998. His fervent desire was that everyone who reads his story will also make Jesus Christ their personal Saviour and Lord.]
"If you prayed that prayer and meant it with all your heart, please let us know at: davidspurgeon1611@yahoo.com
Or contact our church at:
Charity Baptist Church
1600 Brownleigh Rd
Dayton, OH  45429
Or at: CharityBaptist.org for:
1]  more information,
2]  a free Bible study course,
3]  A person to possibly visit you, if you so desire.
4]   A good, sound, Bible believing church in your area to attend.  VERY IMPORTANT!
Prayer Letters
October 2013
Remember Calvary!
Evangelist Dave Spurgeon
October 2013
Dear Praying friends,
Greetings in the name of our Lord and Saviour, the Lord Jesus Christ. When I see October roll around on the calendar, I recall the memorable October of 1990, when the season of the "pleasures of sin" came to a screeching halt in my life. Romans 5:20 says, "Moreover the law entered, that the offense might abound……" The law entered alright, with a battering ram. Before that morning was over, the offense(s) abounded, to be sure. At this lowest point in my life, I also found out that "where sin abounded, grace did much more abound." I am so glad to be saved.
This has been an eventful year for my home church of almost twenty-three years. On Easter Sunday, Pastor Tom Gresham abruptly resigned. Associate Pastor Patrick Murphy, with other men of our church, began to earnestly seek the Lord for direction and a pulpit committee was formed. In June, Brother Murphy was asked by the committee to consider becoming the next pastor of Charity Baptist Church. After much prayer and seeking of wise-counsel, he submitted himself to the vote of the membership. With 90% in favor, on June 30, Patrick Murphy became our Pastor. The spirit and unity is excellent at Charity and we are excited about the future of our church.
We enjoyed great meetings in Iowa, Minnesota, and Colorado in June and July. We saw the Lord reward the faithfulness of Berean Bible Baptist Church in Hastings, MN with a beautiful church building. Susan and I were privileged to get in on praying for the Lord to give Berean Bible BC this building, if it was His will. What a joy it was to see Him answer that prayer affirmatively while we were still up there to rejoice with them.
On the way to the annual Gem City Jubilee at our home church, an unfamiliar sound began to emanate from underneath the coach. It won't ever be unfamiliar again, as I now know what a failing differential sounds like at seventy-miles-per hour. As usual, The Lord kept us safe. We were towed to a repair facility near St. Louis, and I back there to pick it up after the camp meeting. Problems are part of life, let alone life on the road, but it still amazes me to watch how the He fixes problems.
My book, Bikin' and Brotherhood: My Journey, is in the process of being re-printed at a much lower cost. That will make it more available to biker and prison ministries. Maybe instead of "Adopt a Highway", we could start an "Adopt a Motorcycle Club" program. Pray about that for me. I'd like to get one to every bike club I can get the address for. Anyone interested in helping me do that, email me at davidspurgeon1611@yahoo.com. Also, continue to pray for Taco, an old friend the Lord has burdened my heart for. He's in prison, and needs to be saved.
The Lord has been very good to Susan and me. We count it a privilege to be serving the Lord, all the while well aware we couldn't do it without your prayers. Thank you.
Brother Dave Spurgeon    II Cor 5:17
June 2013
Remember Calvary!
Evangelist Dave Spurgeon
JUNE 2013
Dear Praying friends,
Greetings in the name of our Saviour, the Lord Jesus Christ. Although this is one of the wettest springs I can remember, it helps me not to complain when I recall the enormous suffering going on in Oklahoma right now because of the tornados. I really have no right to complain about anything, anyway. Ezra 9:13 says, "And after all that is come upon us for our evil deeds, and for our great trespass, seeing that thou our God hast punished us less than our iniquities deserve, and hast given us such deliverance as this…"  I am continually reminded how good God has been to me, and it provokes me to try to be better to Him, though I often fail. I am glad He never does.
It has been an eventful year so far. At a mid-week revival service at Bible Baptist Church in Las Vegas, NV, a teenage girl walked in the church and captured the attention of everyone there. To say she had a "hard" look about her would be an understatement. It was apparent early on that she had no desire to be there, and her activity during the preaching verified that. To her credit, about half way through the message she began to listen, and even acknowledged during the invitation that she would indeed go directly to hell when she died. There was absolutely no indication she intended to do anything about it, though. On the contrary, her up-raised hand seemed almost defiant. The service ended and most everyone left, but her grandmother tarried, talking to Susan. As I sat on the edge of the platform, watching this girl, praying for her soul, she began to approach me. She sat down next to me, and began to tell me her story, having the impression I could probably relate to her more than anyone else in the building. She was definitely right about that. I came to find out she was 18 years old and a member of a very rough Latino street gang, the very name of which is too profane to put in this letter. A recent methamphetamine bust had scattered most its members and she ended up at her grandparent's home, looking for a place to stay for the night. Of course, they said, "On one condition…"
Slowly but surely, her countenance began to soften. She allowed me to open the Bible several times to address serious concerns of hers from the Word of God. She didn't get saved, but she did promise to seriously consider everything about which we spoke. I prayed for her soul, Susan prayed for her soul, everyone I could get in touch with that night prayed for her soul to come to Christ before the devil got her for all eternity. Not really expecting to see her ever again, I was elated the next evening when Susan informed me prior to the service that she was back and wanted to talk again. She did not really want to talk, though. She wanted to get saved! It made my year to see the Lord break through the darkness of this girl's heart. Please pray for Christina.
In the week that followed, the Lord also saved a former Outlaws Motorcycle Club member to whom I had preached and witnessed, as well as another Latino gangbanger, along with his wife. We saw about a half dozen others come to Christ since the last letter, including several precious teenagers. Talk about being on cloud nine.
Please pray for Charity Baptist, our home church. Pastor Tom Gresham resigned on Easter Sunday, so at the moment we are in a bit of a transition. Pray for Brother Gresham as he seeks the Lord's will for his life. I was home for most of the month of May and I must say, the spirit at our church is excellent. Brother Patrick Murphy is doing an exceptional job of keeping the ship on course.
We are eagerly looking forward to our annual camp meeting. Some fresh faces are on the roster this year. Consider this your personal invitation to come be with us at the Gem City Jubilee on July 21-25.
Thank you for your prayers.
Brother Dave Spurgeon    II Cor 5:17
February 2013
    Evangelist
David Charles Spurgeon
February 2013
Dear Praying friends,
Greetings in the name of our Saviour, the Lord Jesus Christ. Time seems to be flying by like never before. In November I turned "twenty-two" in the Lord and this month I turned sixty years old in the flesh. Never in my wildest dreams did I ever think I would live this long. Ever minute since the day the Lord saved me has been purely by the grace and goodness of the Lord.
First things first. On January third, Brett David Williamson was born to our daughter Rachael and her husband Daniel. What a miracle of God he is, seeing as he came over five weeks early. Thank you to those who prayed for Rachael during this difficult pregnancy. Baby and mother are doing fine. When I left Ohio to preach in Texas and Arizona, Susan stayed in Ohio to help out. She was a welcome sight at the Phoenix airport last week.
On a more somber note, Pastor Eric Brazelton of Miltonville Baptist Church in Miltonville, Ohio went home to be with the Lord late in November. He was the epitome of faithfulness and a great example to me and everyone else he came in contact with. I am glad the Lord allowed me to get to know him a little bit.
Though the church no doubt misses him greatly, I am happy to report that they are in good hands with Pastor Jesse Combs at the helm.
Since the last letter, we've been to Florida, South Carolina, North Carolina, Idaho, Kentucky, Indiana, and Ohio. We had a front wheel come off the motor home in November. That was interesting, to say the least. After running up the Atlantic coast of Florida at 70 mph, in horrendous weather, neck and neck with Hurricane Sandy, we no sooner got off Interstate 95 when a wheel bearing gave out. AAA came to our rescue again. I've lost count how many times they have come to our aid. I need to check on a life membership. We were going a good 3 mph when it happened and we were right across the street from a truck repair joint. While they worked on it the next morning, Susan and I watched the thrashing waves of the angry ocean as the beach communities prepared for the storm to turn their way, which it never did. Good thing for us.
We will be very busy west of the Mississippi until the end of April. That's a good thing. One time I mentioned to my mom about retiring someday and she said, "David, you took your retirement first. You are going to have to work until you die!" If that is indeed the case, I can't imagine having a better Boss, or a better calling, or a better wife to provoke me unto love and to good works.
I am often asked how the book is going. I recently received a call about a biker in Texas who had cancer. After reading Bikin' and Brotherhood: My Journey he got saved. Not long after that, he got to meet his Saviour. That made all the effort, expense, and prayers worth it right there. It is available on my website, davidspurgeon.org. Just click on the tab at the top, "Buy Now", and I'll send a signed copy to you, or to whoever you would like it to be sent. Please keep praying the Lord will use it.
Thank you for your prayers. The Lord has provided for every need, spiritual, physical, and financial, because of them. Susan and I are still amazed the Lord would let us serve Him. Please pray for our family.
Brother Dave Spurgeon
2 Corinthians 5:17
March 2014
    Evangelist
David Charles Spurgeon
March 2014
Dear Praying friends,
           Greetings once again in the name of our Saviour, the Lord Jesus Christ. It occurred to me recently that part of the reason I got so involved in the outlaw lifestyle after getting out of the paratroopers was that the world didn't make any sense to me. Between the government quitting in Vietnam, the Watergate scandal, gas prices going through the roof, and to make matters worse, Jimmy Carter getting elected president, I struggled to find anything I could believe in. I am not trying to justify my bad behavior in any way. I say all that to say this. I got saved, embarked on a path to be a contributing and law-abiding member of society, and twenty-three years later, this world doesn't make anymore sense to me now than it did then. Jesus Christ and the Word of God, on the other hand, are the only things that make any sense whatsoever. With every new dawn, I can honestly say, "I am glad I am saved!"
One of the worst winters in a long time ravages much of the country, while Susan and I experienced being "rained in" in San Pedro, California. A teenage girl got saved during the meeting here, so I'm real pleased about that. Since leaving Ohio on January 3rd, she is the seventh person to pray and ask Christ to save them so far this trip.
A major publisher wants to put my book, Bikin' and Brotherhood: My Journey into the bookstores. This is a real answer to prayer. The book seems to have pretty much run its course over the last two years, both online and at the churches I visit. Please pray the Lord would continue to use it to get the Gospel into the hands, and the hearts, of those that read it. A California State Prison Chaplain buddy of mine has received permission to buy perhaps several cases for distribution in the state prison system. I would to God that could happen in every state. Prisoners will read that book. I encourage every jail and prison ministry to contact me to obtain copies.
Thank you for praying for Charity Baptist Church. It is doing great. Thank you for your prayers for our family. The children are doing well and grandchildren are growing up fast. We so enjoy seeing them when we get back to Ohio.
Thank you for your prayers for Susan and me. We are doing fine. Our equipment is doing fine.
Anticipating the Shout,
Brother Dave Spurgeon
June 2014
    Evangelist
David Charles Spurgeon
June 2014
Dear Praying friends,
           Greetings in the name of our Saviour, the Lord Jesus Christ. Summer is here at last, and to the people in upstate New York, it could not have come soon enough. It is beautiful up here this time of year, but they, like many of you, experienced one of the worst winters in a long, long time. I am always hesitant to answer a call from a pastor back east in the dead of winter, because they always ask evangelists the same question, "Where are you, Brother?" I am to the point where I just want to say, "You don't want to know." To say the Lord has been good to Susan and me is the understatement of the age.
The Lord is keeping us very busy, which is a good thing. I was busy with the wrong things (another understatement) for a long time. I concur with that famous verse, "idle hands are the devil's workshop." I haven't found it yet, but surely it's in there somewhere. The principal certainly is, anyway. We appreciate your prayers for meetings, and for traveling mercies getting to those meetings. I've been on the road back and forth across this country for over forty years and I do not credit our safety to my experience. Proverbs 21:31 says, "The horse is prepared against the day of battle: but safety is of the LORD." Have I mentioned, the Lord has been very good to us?
I mentioned in the last letter about a "book deal" in the works. Thank you for your prayers about that, as well. I have signed with Harper Collins to print and market my memoir to venues unavailable to me as a self-published author. I have already been asked, "Are they going to change it, or leave out the Gospel?" My response, at least in my head, is "Duh?" If they do, they'll be violating the contract. By October, it should be on the shelves in bookstores. It has always been a goal of mine to see it in Wal-Mart right next to 'Smilin' Joel." It is going to have to sell a lot of copies to get there, but it's still a desire of my heart. Who ever dreamed it would get this far?
I am happy to report the Lord has made it possible to place the book in prison libraries in several states and I am praying for many more. We are working hard to get the price down to where churches and prison ministries can afford to give them away along with their other resources. I guarantee prisoners will read it. I covet your prayers about this. The devil has been fighting it hard.
Susan and I are praying the Lord will provide us with a newer diesel coach. We are confident He can do it and we are asking friends and fellow labourers to pray that he will give us exactly what we need to stay on the road until He comes back. Some of you are thinking, "Your book is going big time, buy your own motor home." Rest assured, I will if I can. At $1.00 to $2.00 profit per sale, how about you praying the Lord sells about a million copies.
It is a pleasure to report that at least seven more folks have prayed and asked the Lord to save them since the March letter, as well as a bunch of children. On April 3rd, at Bible Baptist Church in Las Vegas, Nevada, I had the great privilege to preach the night Bob Jarmen accepted Jesus Christ as his Saviour. After dedicating his entire life to serving our country, Brother Bob is now serving the Lord Jesus Christ, as well. Glory to God!
Thank you for your prayers.
Brother Dave Spurgeon