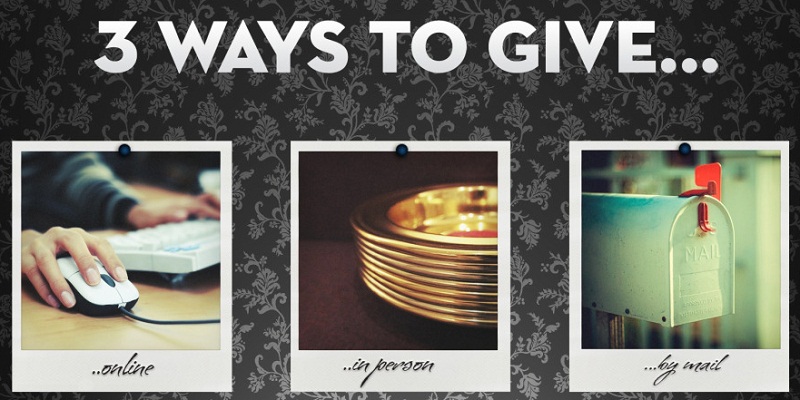 Thank you for your support to Charity Baptist Church. Because of your financial support and generosity, you have planted the seeds that will enable Charity Baptist Church to grow in our community, and provide a church home for you and others. Thank you for answering the call to contribute to God's work.
Give online
Give in person
Give by mail
Designate your contribution
* Please be aware there is a 3.0% + 30¢ processing fee per transaction assessed to the church when using the Credit Card donation method. The processing fee assessed to the church when using the eCheck / ACH donation method is .75% + 30¢.
** You will receive an electronic receipt via email for each online donation. If you have questions about the online portal please see our FAQ section.
Please join us for any of our services and use any of the offering boxes in the rear of the auditorium.
*You can give anonymously by just dropping the contribution in the offering box or by filling out one of the envelopes readily available on the back of our pews. If you choose to use an envelope we will keep your contribution record in case you want a donor statement at the end of the year.
You can send your donation to our church address.
Charity Baptist Church
1600 Brownleigh Road Dayton, Ohio 45429
*You can remain anonymous if you choose or if you would like a donor statement at the end of the year, please include your name and address.
Charity Baptist Church has setup different funds that will allow you to designate your contributions towards.
Church Offering (Tithe) – Use this fund to give a one time offering or regular tithe.
Church Van – This fund supports the purchase and maintenance of a church van.
Missions – You can give to our missions program and support missionaries around the world.
FAQ